PNEUMATIC CRAWLER DRILL - APD 150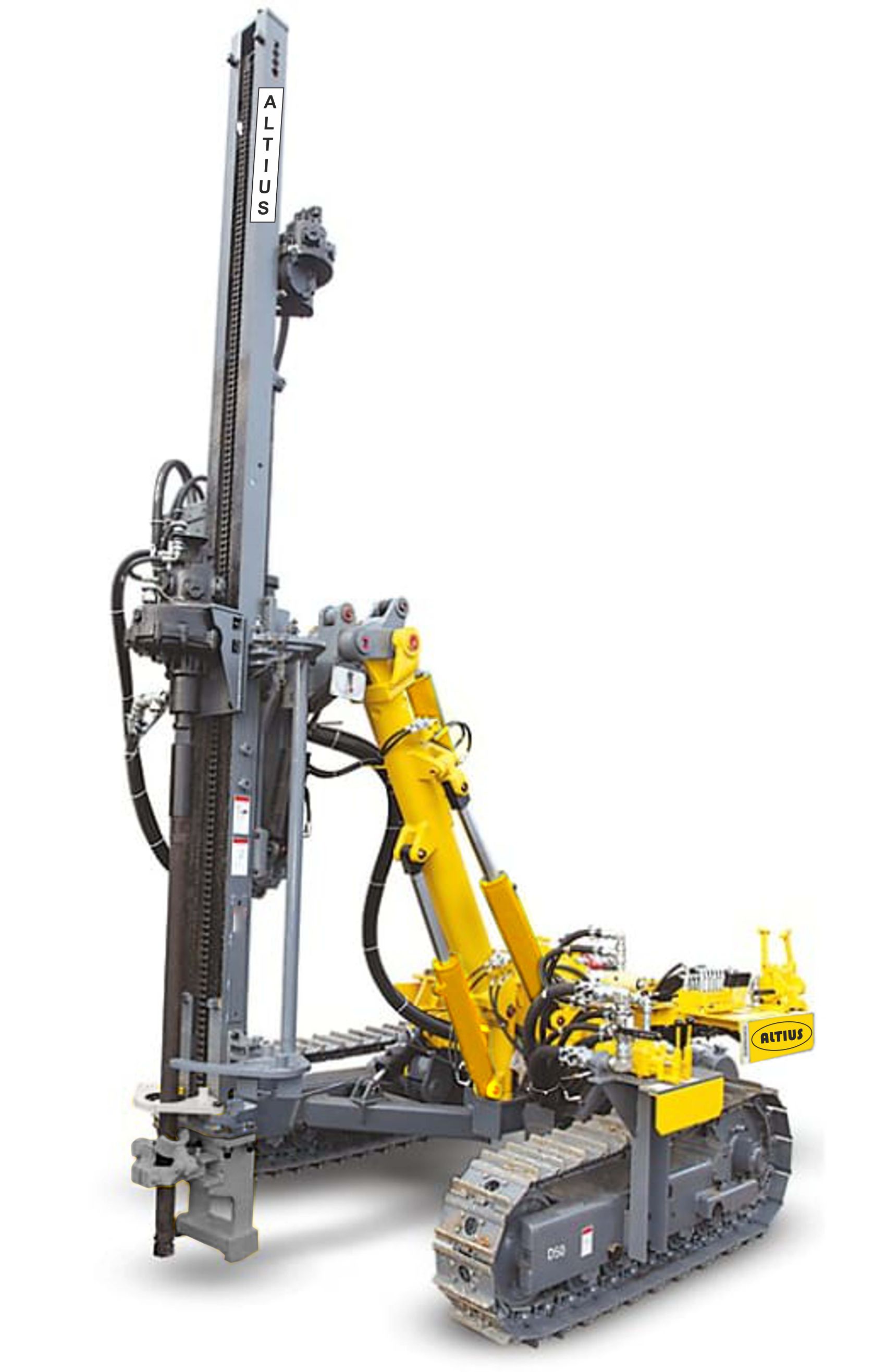 Salient Features:
Heavy Duty Traction: Simple traction design as per the need of site requirements. Powered by 11 H.P. air motors 2 Nos. All the system is very simple to repair and maintenance.
Power Full Feed: The drill equipped with a very power full 6 H.P. air motor with a gear box switch.
Wide Track Chain: Drill having 260mm track shoe with long length for more stability and movement in rough terrain.
| Specifications | APD 150 |
| --- | --- |
| Hole Range | 102-115 mm |
| Hole Depth | 50 ft |
| Rod length | 3 mtrs |
| Weight | 5200 kg |
| Speed | 3.2 km/hr |
| Recommended Air Compressor | 450 / 200 cfm / psi |